don't get excited folks; it's not that time for us.... yet. but peeking at one of my favorite blogs, i came across this picture of a baby's nursery i just had to share: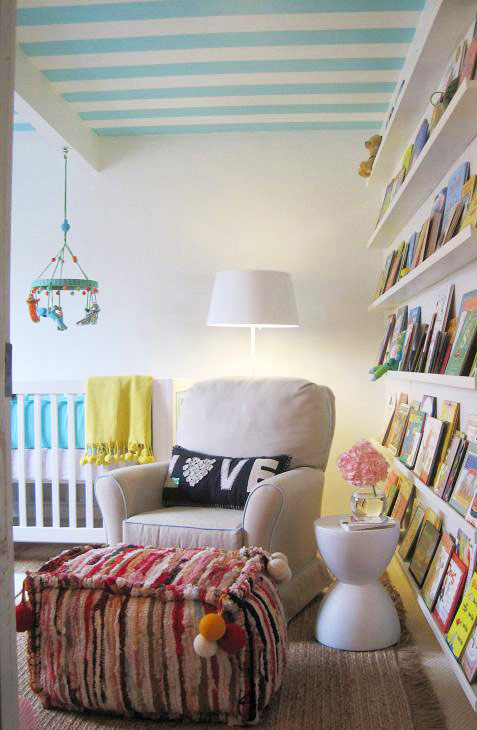 i love the wall of ledges for books, and i love the hodge-podge color scheme.
not to mention the stripes on the ceiling... yes, please!!